Improving effectiveness, performance and resilience
in the people at the heart of organizations
Welcome to Getcoherent.com – the home of Innovative Edge, Inc.
We provide organizational development and business process consulting services targeted to improve performance by focusing on increasing the effectiveness, performance and resilience in the people at the heart of organizations.
Why Our Approach Delivers Proven, Measurable, Sustainable Results for Your Organization
Focused on Performance Goals
Focus is on performance-based application
Measurable goals are established at the individual level and tied to team, departmental and organizational goals and initiatives
Behavioral goals (individual and/or team) focus application on tangible results
Behavioral norms improve as individuals and teams rapidly integrate higher degrees of functional coherence
Practical, Real-world Application not Theoretical Fluff
Focus is on practical application and skill-building, not theory
Practical tools and techniques are immediately applied to actual individual and team workplace challenges and opportunities
Holistic application – work life and personal life
Science behind the what, the why and the how
Tools and techniques are research-based and scientifically validated
Customized to Your Organization
Program objectives and goals are aligned with your organization's Vision, Mission, Core Values, Competency Model, Strategic Goals and Objectives
We begin by asking: What are the primary outcomes you want to achieve?
Then we work with you to define outcome measurements
At the heart of every organizational process there is a human process.
Successful process improvements often assume the human process is functioning at peak performance. Usually that assumption has not been validated.
We focus on creating higher levels of coherence quality within individuals and teams that function systemically in the organizational processes — the real nucleus of organizational systems. Your people learn how to achieve measurably higher degrees of performance in their abilities of perception, emotional management, problem solving, decision making, communication, influence, teamwork and customer relationships.
Increased coherence at the individual level enables team coherence and leadership that underpins higher organizational coherence and performance.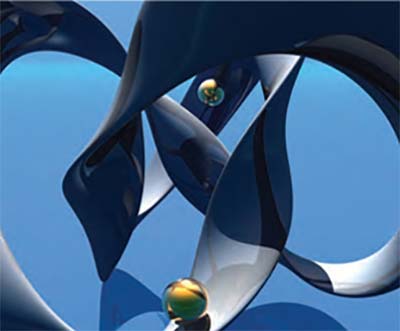 Coherence:
Logical connectedness, internal order, or harmony among the components of a system; consistency; integration of diverse elements, relationships, or values.  The tendency toward increased order in the informational content of a system or in the information flow between systems.  When a system is coherent, virtually no energy is wasted because of the internal synchronization among the parts.  Power is maximized.
In organizations this is the power of focus, presence, alignment, and the capacity for agility and innovation.
Do you see coherence in your team, department and organization?
Are people operating from a place of individual coherence?
What improvements in leadership, engagement, productivity, quality, wellness and competitive advantage would increased coherence bring?
What improvements would you like to measure?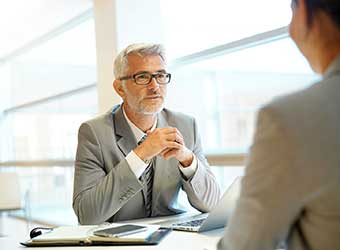 Why Develop Emotional Intelligence?
Research reveals emotional intelligence is the best predictor of success.  Emotional and social intelligence is the differentiating competency between highly effective leaders and average ones.
Emotional Intelligence is found to be twice as important as any other factor in predicting outstanding employee performance, accounting for more than 85% of star performance in top leaders.
Emotional Intelligence has a major impact on organizational performance, doubling and even tripling productivity, and greatly improving bottom line results.
Our clients learn Applied Emotional Intelligence – behaviorally integrated into daily performance – vs. theory, through competency-based learning.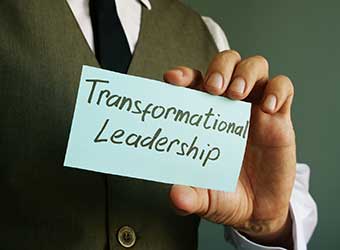 Leaders influence others in one of two directions:
Toward actions that further the organization's goals, or
Away from actions that further the organization's goals
There is really no neutral – no standing still.
High performance in a leadership position requires conscious and consistent engagement in a collection of behaviors that influence and enable the people in the organization to deliver on their talent at their highest potential.
This doesn't just happen . . . to demonstrate and model effective leadership practices leaders must learn and practice these skills and develop competence.
Our approaches will accelerate your leadership development and executive development processes.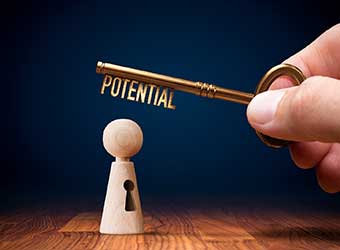 Learning & Development
Individual and Team
Is the investment your organization is making in training and learning programs resulting in a measurable ROI that supports strategic goals? 
Is the learning methodology based on how the brain learns, resulting in desired and improved thinking, behaviors or actions?
How confidently can you say "Yes" without hesitation? 
Our clients see quantifiable and sustainable improvements in as little as 120 days.
Our learning, development and coaching programs are based on a modularized program of research-based and scientifically validated tools and processes to achieve and sustain behaviors that result in competency development, improved norms and improved performance.